Long-term Impacts of Tourism Student Exchange Program
Keywords:
Educational tourism, student exchange, long-term impact, long-life learning.
Abstract
The student exchange program certainly provides added value and benefits that contribute to sustainable tourism development as part of educational tourism. Purpose of this study to identify the long-term impact of tourism student exchange programs in ASEAN. Student exchanges allow students to gain in-depth insight into global perspectives and cross-cultural understanding, especially related to tourism studies. This study uses a qualitative method by interviewing seven informants enrolled in the program from 2018 to 2019 to Thailand and Malaysia. Descriptive analysis of the first code cycle is used to analyse and answer the research objectives. As a result, students sense long-term changes from the program, such as improving communication in foreign languages, self-confidence, sense of independence, responsibility in decision-making or participant actions, priorities for the future, and intercultural understanding.
References
Adina, Y., & Andrianto, T. (2021). Analisis Proses dan Dampak Pemahaman Lintas Budaya dari Wisata Pendidikan Luar Negeri (Studi terkait program pertukaran Mahasiswa ke Korea Selatan dan Malaysia). Prosiding Industrial Research Workshop and National Seminar, 12, 1498–1502.
Atalar, A. (2020). Student Exchange: The First Step Toward International Collaboration. Successful Global Collaborations in Higher Education Institutions, 63–71. https://doi.org/10.1007/978-3-030-25525-1_7
Bodger, D. (1998). Leisure, Learning, and Travel. Journal of Physical Education, Recreation & Dance, 69(4), 28–31. https://doi.org/10.1080/07303084.1998.10605532
Bolen, R. C. (2007). A case study of the perceptions of principals of voucher-eligible high schools in Florida. University of Central Florida.
El-Bishouty, M. M., Ogata, H., & Yano, Y. (2006). Personalized knowledge awareness map in computer supported ubiquitous learning. Proceedings - Sixth International Conference on Advanced Learning Technologies, ICALT 2006, 2006, 817–821.
Engle, L., & Engle, J. (2003). Study abroad levels: Toward a classification of program types. Frontiers: The Interdisciplinary Journal of Study Abroad, 9(1), 1–20.
Leavy, P. (2017). Research Design.
Maga, A., & Nicolau, P. (2018). Conceptualizing Educational Tourism and the Educational Tourism Potential (evidence from ASEAN countries). 39(Cssdre), 343–348. https://doi.org/10.2991/cssdre-18.2018.72
Marciniak, D., & Winnicki, M. (2019). International Student Exchange - Motives, Benefits, and Barriers of Participation. 631, 11706.
McKay, S., Lannegrand, L., Skues, J., & Wise, L. (2020). Identity Development During Student Exchange: A Qualitative Study of Students' Perspectives on the Processes of Change. Emerging Adulthood. https://doi.org/10.1177/2167696820969464
Niser, J. C. (2010). Study abroad education in New England higher education: A pilot survey. International Journal of Educational Management.
Pabel, A., & Prideaux, B. (2012). Education tourism - linking pleasure travel with tertiary education in the youth market. Journal of Hospitality and Tourism Education, 24(4), 22–31. https://doi.org/10.1080/10963758.2012.10696678
Roberson Jr, D. N. (2018). Learning while traveling: The school of travel. Journal of Hospitality, Leisure, Sport & Tourism Education, 22, 14–18.
Sharma, A. (2015). Educational Tourism : Strategy for Sustainable Tourism Development with reference of Hadauti and Shekhawati Regions of. Journal of Knowledge Management, Economics and Information Technology, 5(4), 1–17.
Shields, R. (2019). The sustainability of international higher education: Student mobility and global climate change. Journal of Cleaner Production, 217, 594–602. https://doi.org/10.1016/j.jclepro.2019.01.291
Silalahi, W. P., & Sitorus, F. R. (2021). From frustration to enlightenment : experiences of student exchange program awardees in Taiwan [ version 2 ; peer review : 3 approved ]. 1–20.
Tatarinceva, A. M., Sokolova, N. L., Mrachenko, E. A., Sergeeva, M. G., & Samokhin, I. S. (2018). Factors determining individual success in Life-long learning. Espacios, 39(2).
Tomasi, S., Paviotti, G., & Cavicchi, A. (2020). Educational tourism and local development: The role of universities. Sustainability (Switzerland), 12(17). https://doi.org/10.3390/SU12176766
Yun, S.-H. (2015). Does student exchange bring symmetrical benefits to both countries? An exploration case for China and Korea. International Journal of Communication, 9, 22.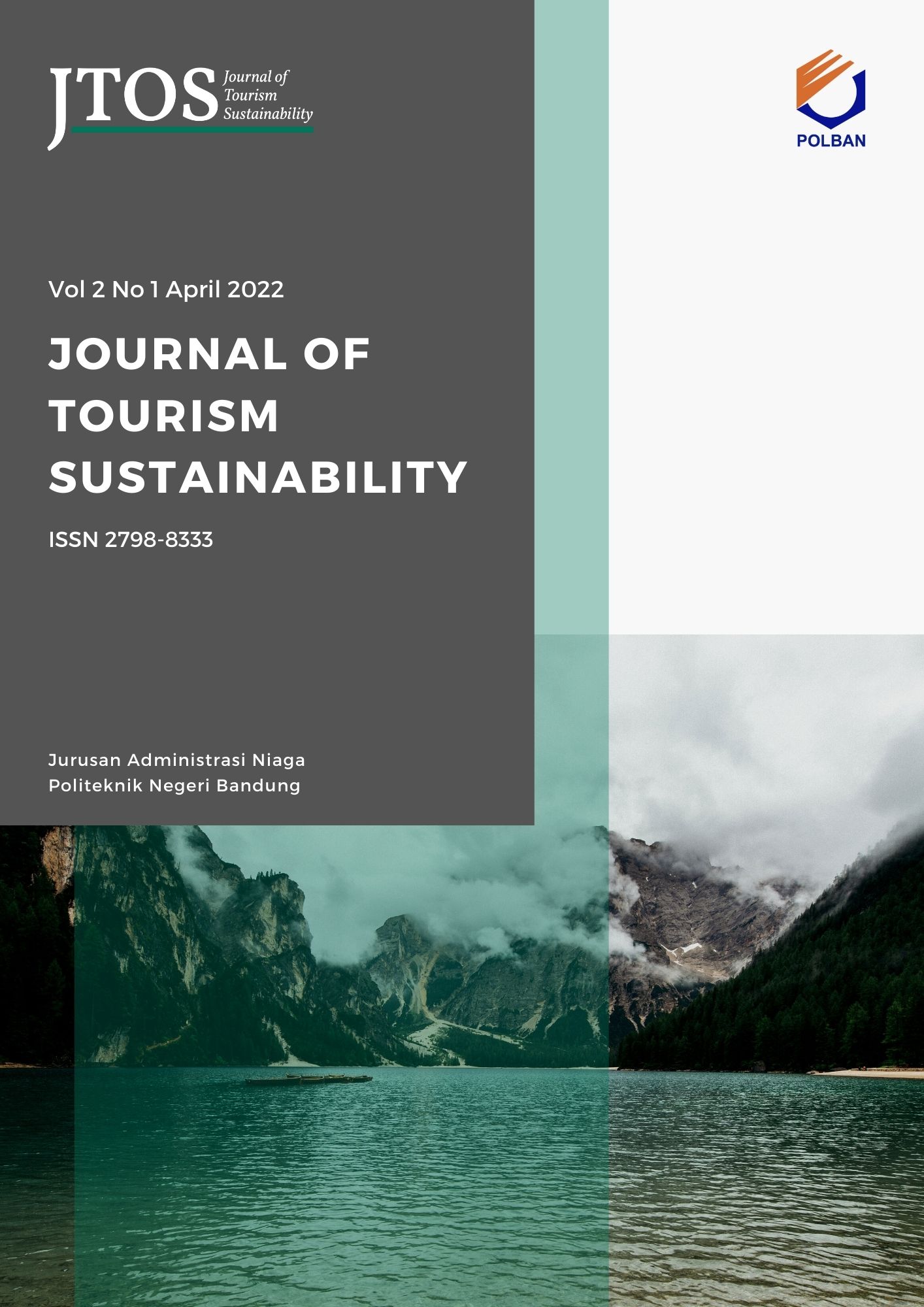 Downloads
License
Copyright (c) 2022 Yumnaa Adina Ulfah Priyanto, Tomy Andrianto
This work is licensed under a Creative Commons Attribution 4.0 International License.